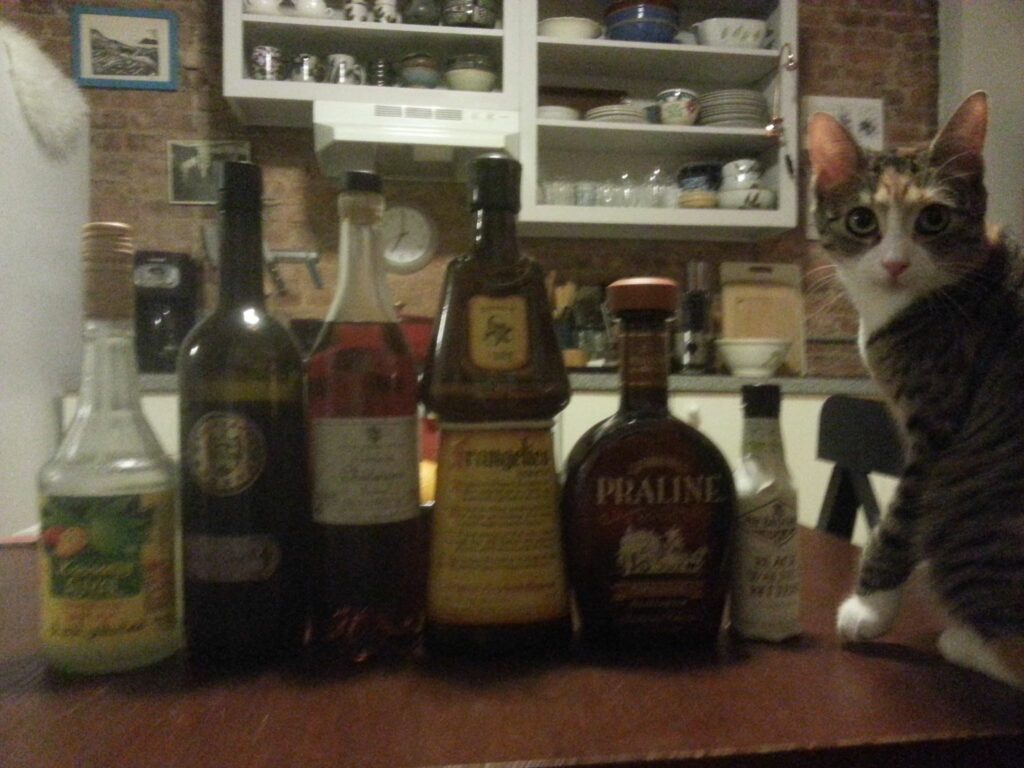 As a young man I was the recipient of several nicknames—all references to the common grey squirrel—including "Squirrelly" and "Squirrel Nutkin." Precisely how or why this association began is uncertain, but it proved sufficiently amusing to last throughout my early years.
During a recent period of revived interest in craft cocktails, a friend challenged me to create a recipe reflecting this association. The result is the Foaming Nutkin, a beverage composed of unsubtle ingredients and best-suited for after-dinner refreshment during the cooler months.
THE FOAMING NUTKIN
In a cocktail shaker, combine over ice:
2 oz. straight rye whiskey
¼ oz. walnut liqueur
¼ oz. chestnut liqueur
¼ oz. acorn liqueur
¼ oz. hazelnut liqueur
1 dash black walnut bitters
1 egg white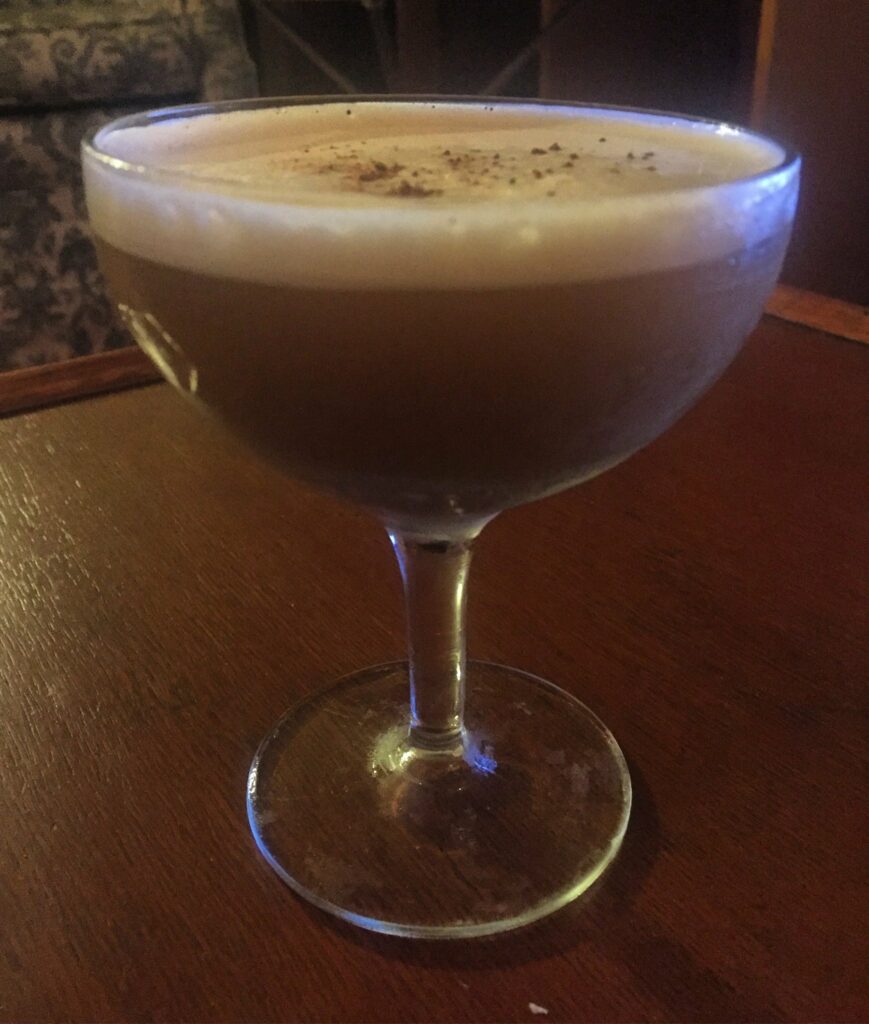 Shake for at least thirty seconds and strain into coupe glass. Finish with a pinch of nutmeg.
---
Excepting whiskey, the spirits are produced exclusively from botanical, not culinary, nuts, although earlier experiments involved almond, pecan, and pistachio liqueurs. Italian green walnut liqueur (nocino) is widely available, as is Frangelico, made with hazelnuts. For the chestnut flavor I discovered a French crème de châtaigne, but the most difficult item to procure was "Licor de Bellota," distilled using those Spanish acorns commonly known for producing jamón ibérico.
An alternative to the Foaming Nutkin is the unembellished Squirrel Nutkin, stirred over ice (without egg white) and garnished with a cinnamon stick instead of nutmeg. For the impatient, ¼ ounce acorn liqueur to two or more ounces of whiskey, served neat, up, or on the rocks, with or without bitters, is a Golden Squirrel.